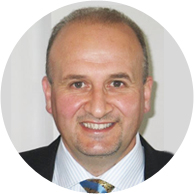 Welcome to
Protect Your Life
Owner of Protect Your Life Kon Klados has more than 35 years' experience in the insurance industry, and has been widely recognised for his commitment to clients and premium service. Drawing from his wealth of knowledge, Kon can assist you to identify your current and future needs and create a comprehensive insurance program tailored to protect your family, your finances, your business and your future.
Contact Kon today for no obligation quote.
The information contained on this website is general in nature and does not take into account your personal situation. You should consider whether the information is appropriate to your needs, and where appropriate, seek professional advice from a financial adviser.